Here are some pix from the 2+2 Reunion. For more Convention photo's
click here
Left to right:
Gary Kittle, Terry Ford, Jack Anderson, Wayne Guy, Bruce Robertson, Joe Alterizio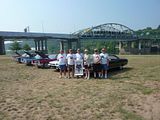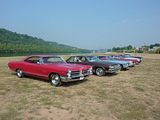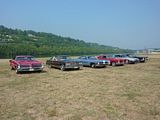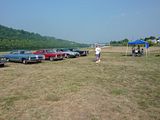 My car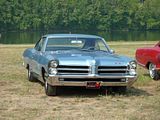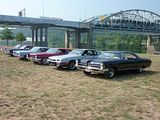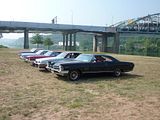 Bruce Robertson & his fine '65 2+2, previously featured in Hemmings Muscle Machines Dec 2008 issue
Joe Alterizio & his '86 Grand Prix 2+2. Winner of "Cars of Distinction" Award in popular voting.
Gary Kittle (Registry name "Kittle") and his '66 2+2. This beautiful car won a Gold Award, backing up the Gold won at POCI 2009 (and it's a driver)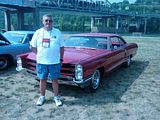 Wayne Guy (Registry name "WayneGuy") with his....wait, that's not a 2+2! Actually Wayne owns about 14 Pontiac's (but who's counting?), mostly 1970 vintage. As one of his cars is a '70 Canadian 2+2, we had no problem letting him park this nice '77 Bonneville with us.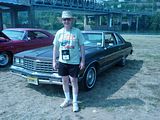 "OldInjun" and his driver '65 2+2. Won a Gold Award.
Mr & Mrs Terry Ford & their '65 2+2 - drove all the way from MN. Winner of "Cars of Distinction" Award in popular voting. Terry also won for Best Model Car-Adult at the Convention
Tom Speaks' gorgeous '66 2+2, winner of a Silver Award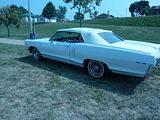 Not a bad turnout for a first effort. We'll do it again at Norwalk in August, so I hope to see some of you there.
Jack
P.S. A personal "thank you" to Joe Alterizio and Bruce Robertson for their help resolving some electrical gremlins affecting my taillights.