At the recent Tri-Power Nationals @ Norwalk we were surprised to see this "one-of-none" ever produced Pontiac 2+2's.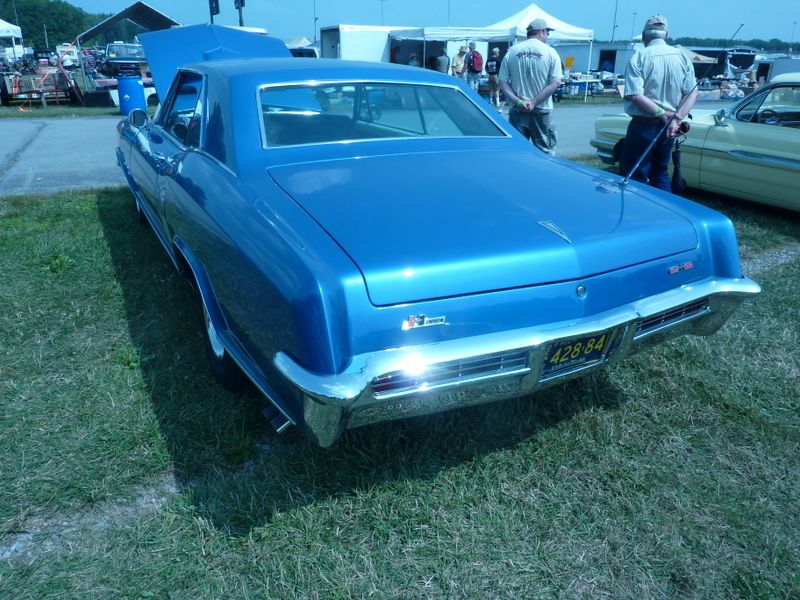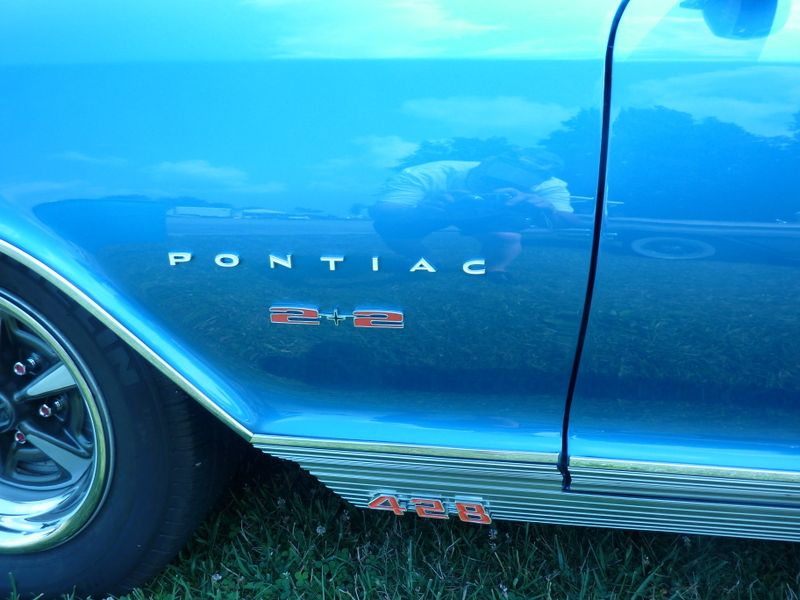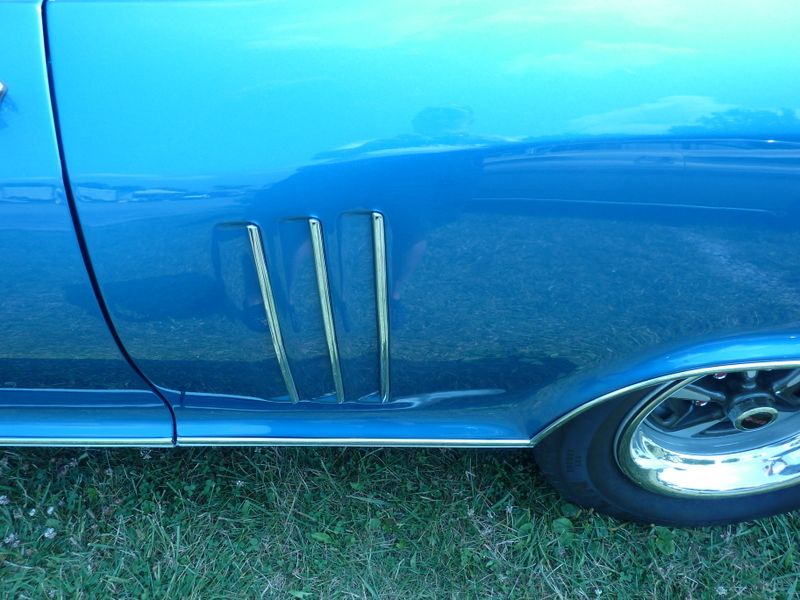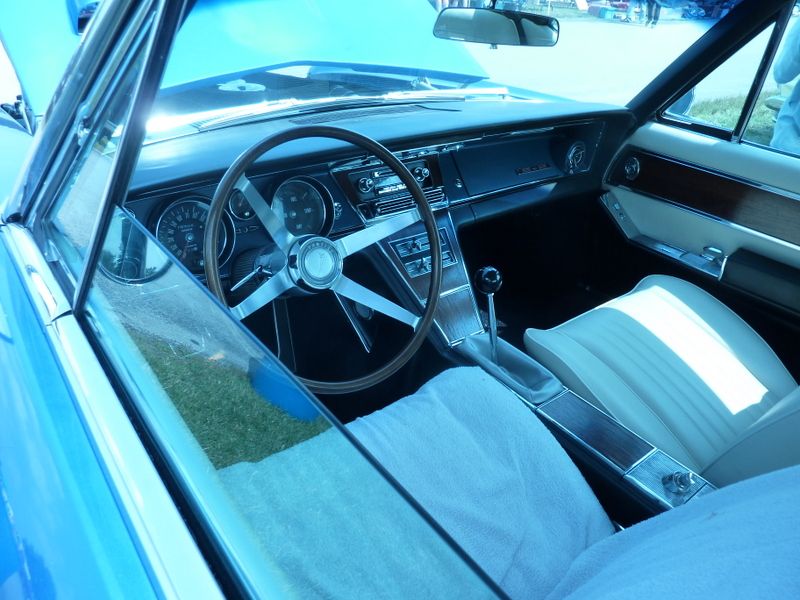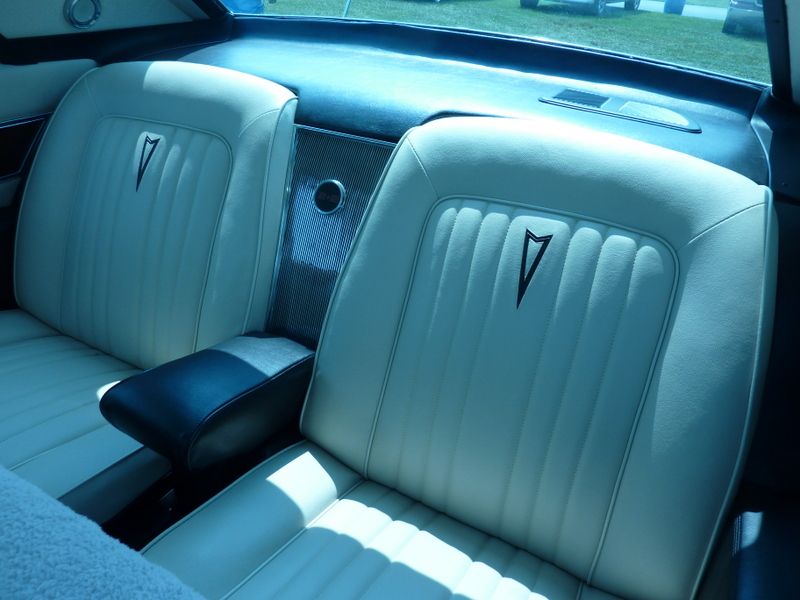 I spoke with the owner Bob and asked him what was the genesis of this beautiful custom car. He said (I am paraphrasing),"I am a fan of Buick's and Pontiac's, and thought that Buick should have made a 2+2, so here it is".
Awesome car! He got a lot of the styling cues right - the hood tach, GTO scoop, rear quarter louvers, Pontiac steering wheel hub, 2+2 badging (including between the rear seats), Rally II wheels....and a Pontiac 428 with Tri-Power. I love the Barrier Blue - a '66 Pontiac color.